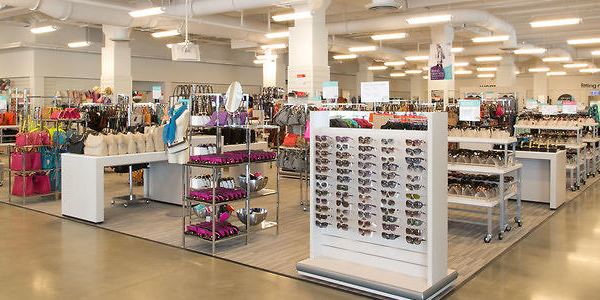 Nowadays, more and more malls are being closed down for multiple reasons. In the US itself, at the beginning of 2006, there were about 1350 malls. But, by the end of 2006, the number dropped down to 1150. The progressive growth of e-commerce and the sudden shift in the customer's interests and retail industries have caused this closure of malls. So, how do we use all these malls that are shut down? Malls are large area complexes that would simply go waste if it were to be left as it is. That is where the revival idea kicks in. All these malls can be revived and put to good use by using it as mixed-use complexes. Let us check out some of the revival methods of shut down malls:
Educational Institutions
Shopping malls are large spaces which can be put to good use with creativity and skills. Remember the fact that almost all these malls are within the city limits and easily accessible by public and private transport. That makes it a great option to convert the mall to educational institutions like colleges with classrooms, recreational centers, libraries and play areas. It needs to be renovated a bit, but it is always worth the efforts.
Offices
High profile company offices also need a lot of space. A shutdown mall can be easily used as an office with some renovation methods. Take for example the Mayfield mall in Mountain View at California. It was shut down in 1983 due to the decline in sales. Later HP took over the abandoned mall and transformed it into office space. Later by 2013, Google bought the place and renovated it once again to make it the Google Glass headquarters.
Warehouses
One of the greatest and most easy methods of reviving dead malls is to convert it to warehouses. The malls containing large areas can be easily made into smaller retail spaces with large storage capacity. Probably, the only people rejoicing in this idea of repositioning malls into smaller retail spaces will be the Rack Manufacturers! All the retail spaces would need a variety of racks to store the goods. Browse https://www.displays2go.com/Guide/Get-Most-Out-Your-Retail-Store-Visual-Merchandising-27 to learn how to make the most out of retail stores with visual merchandising methods.
Micro Apartment Complexes
The mall can also be easily renovated to make micro-apartment complexes within it. It can include apartment complexes, restaurants, hair salons and coffee shops. One of the greatest examples is the Westminster Arcade in Providence, Rhode Island. It was known as the oldest shopping mall in the US. It began deteriorating and was shut down in 2008. Later, in 2013 it was renovated and reopened as a micro-apartment complex. Now it has about 48 units of 300 sq ft size apartment complexes complete with restaurants, coffee shops, and salons.
Medical Centres
The dead malls can also be converted into medical centers providing health aids and treatments to the ailing people. The mall can be renovated and changed into lobbies, administration offices, treatment centers, doctor's rooms, labs, coffee shops and clinical rooms.
The major advantage of dead shopping malls is the large built-up area that can be put to good use with some renovation works. The fact that it is also located in an easily accessible place probably in the heart of a city makes things much easier.