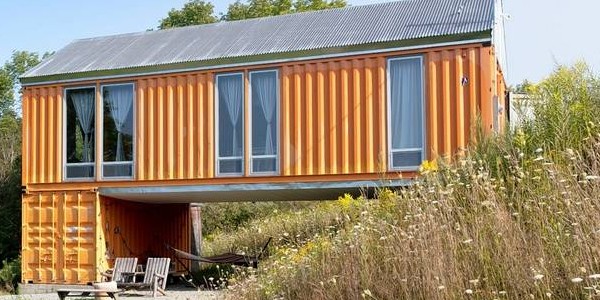 Shipping containers can be easily put to good use by converting them into anything you like! You can convert it into an office, a house, a swimming pool, an ablution unit and what not! One of the major advantages of shipping container modifications is that it is less costly, needs less labor and is completed within a short time. It is environment-friendly too. Shipping container homes are now in vogue, and more and more people are opting for it. Check out https://www.realtor.com/advice/buy/shipping-container-home-designer/ to know the reasons behind this craze for shipping container homes. The shipping container homes are considered as the hallmark of architectural recycling. The building units can be used in any way as you wish. The shipping container homes are an excellent, durable and inexpensive solution for industrial, commercial or residential usage.
Benefits Of Shipping Container Homes
There are numerous benefits of converting shipping containers to homes. Here are some of them:
Ø Easy to build! Yes! It is as simple as that! Compared to complicated and time-consuming processes needed to build a simple house, the shipping container homes are built as easy as making pie! It doesn't need months or years to complete the work. It doesn't need extensive labor and material supplies. It doesn't make a hole in your pocket. It makes lives simpler and easier!
Ø Can be insulated easily. The shipping container home remains cozy and warm even in chilling winters. The home can also be made resistant to excess heat in summers.
Ø You can move to new places in your home! Isn't that great? A house on wheels is a great idea for people who love to travel and move to different places. It can also be used as a great accommodation method for site workers who need to move to different sites after work at one site is complete.
Ø Can handle extreme weather conditions like earthquakes, hurricanes, and tornadoes. It can easily handle strong winds up to one hundred and seventy-five miles per hour. They are touted as the best protective shelter against nature's fury.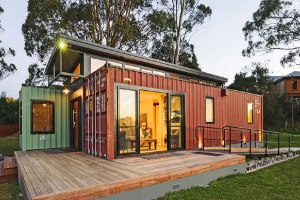 Dimensions Of Shipping Containers
Shipping containers are available in varying sizes. But there are two most common standard sizes available:
Ø Length-20 feet, Width-8 feet, Height-8 feet. Total 160 square feet area.
Ø Length-40 feet, Width-8 feet, Height-8 feet. Total 320 square feet area.
A single container itself can suffice for converting it to a small home. But multiple containers can also be added to it to make larger houses, malls, educational institutions or office complexes.
Cost Of Shipping Containers
20 feet shipping container can cost between $1400 to $2800. 40 feet shipping container will cost between $3500 to $4500. Some containers come along with plans and building kits to make it easier to build and customize it. Some of the shipping container building manufacturers supply prefabricated shipping container houses for prices as low as $15000 and above. Large shipping container homes can cost maximum $215,000. It is still a very low amount when compared to the cost of building a large concrete house.